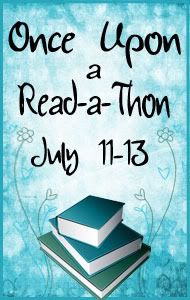 Time to do some updating, even though I haven't gotten much done yet. (Work made me tired.... So instead of reading after work, I took a nap. Would be nice if I could figure out how to read while I'm sleeping. Although, when I was falling asleep for my nap, I did have Harry Potter and the Order of the Phoenix movie playing. Book movies, audiobooks, book/movie soundtracks.... I'm gonna do a little of everything.)
What I've read so far....
I finished
Magic Burns
(Kate Daniels #2) by Ilona Andrews.
So that was about 2 hours of reading (I really need to stop leaving the TV on for background noise.....)
I read 87 pages cuz that's what was left.
Now, I'm going to start....
It's finally time to read
Dead Rules
by Randy Russell. I've heard it's wonderful, and I'm hoping to eat it right up.
Question 1:
What is your favorite type of myth (Greek, Roman, Egyptian, etc)?
- I am most familiar with Greek myth. Love it. Know a little bit of Roman and Egyptian. I just love mythology in general though. Definitely want to get more familiar with other mythologies like Norse and maybe Celtic.
Question 2:
What is your favorite book with some type of mythology in it?
If it has mythology in it, I'm already slightly inclined to 'heart' it even before I've read. I don't really have 1 favorite though.
Love Rick Riordan's books, especially the Percy Jackson series and the new Heroes of Olympus series. I also like the first book in the Kane Chronicles. Egyptian myth is quite cool.
Darkness Becomes Her by Kelly Keaton was a cool book. Mythology and paranormal creatures put together was quite exciting.
I could go on and on..... I've also read Abandon by Meg Cabot and The Goddess Test by Aimee Carter. Both did a twist on the Hades/Persephone myth. Pretty coo.
I have Starcrossed by Josephine Angelini waiting patiently for me to find time to read it. I've heard it's quite good. Yay! :-D
And..... now I'm done updating for the day.
Time to start reading Dead Rules. Yay!