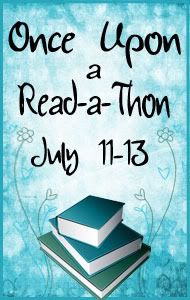 This Readathon is hosted by Lori at Pure Imagination, Candace at Candace's Book Blog, and Angela at Reading Angel. It runs from 12:01 AM on July 11 to 11:59 PM on July 13th.
This will be the second read-a-thon that I have ever participated in. I hope to do better this time. This one has a longer run time, so I think it might be possible. I do have to work on Monday and Tuesday, but I'm off on Wednesday, which is the last day. I'm gonna try to read two books, or finish up whatever I was already reading and read another whole book.
I'm getting excited. This should be fun.